Maintaining your Android phone is an essential operation you have to do, and that too periodically. If you have few number of apps or files, your Android will slow down after some time. This is because of the app caches, junk files, residual files and garbage files. It is really a headache when you have clear those junk files separately. However, here is a list of the best five apps that will help you to maintain your android devices, it could be the smartphone or tablet.
If you maintain and clean your Android devices it will help you to prevent slowdowns and give more free space for other resources. Also, optimization reduces the system burden by freeing up more resources as a result you can get faster performance and smoother operation from your device.
Clean Master
The Clean Master app is an all-in-one Android app that has cleaning and optimizing tools, along with maintenance tools in a single place. It will also help you to clean your app cache, search history, unused files, residual files, and uninstalling apps. Comparing it to the other apps in this category, it has more tools in one environment, and is easy to use.
DU Speed Booster & Cleaner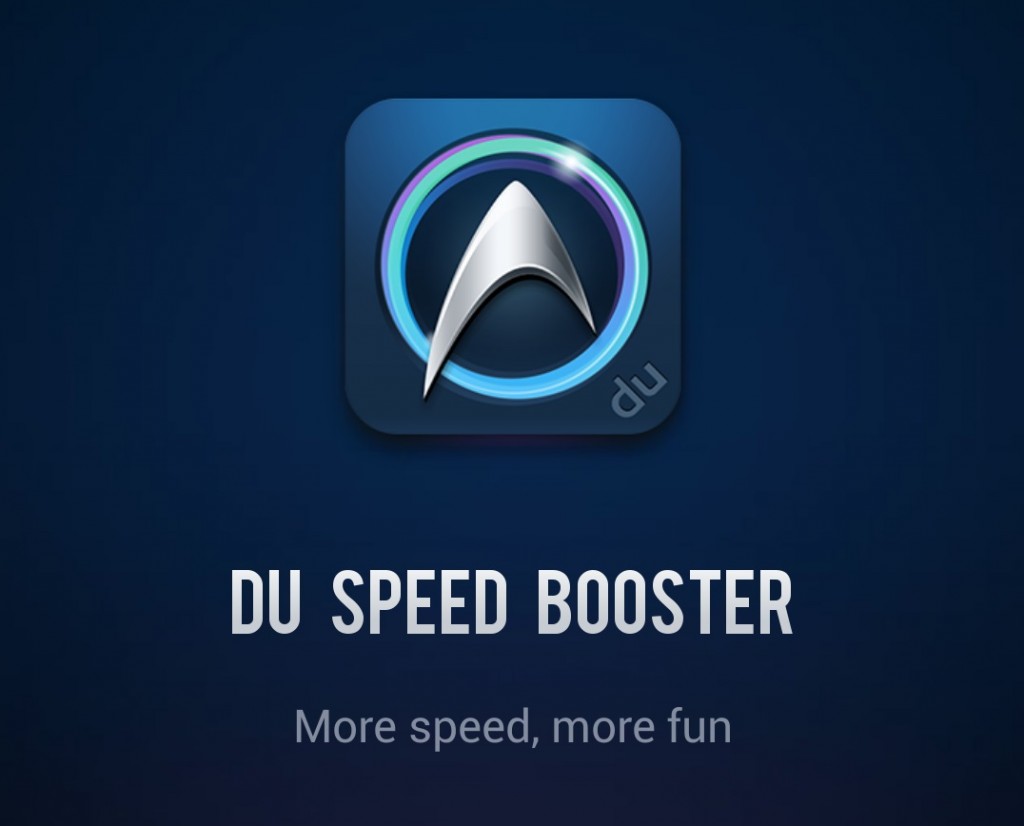 DU Speed Booster app is also an all-in-one tool speed booster cum trash cleaner. This app has an inbuilt Antivirus Engine as well, so that you can use this single app to clean, boost performance, and protect your Android phone.
DU also has one-tap Boost function and a RAM memory booster. If you use this tool, you can optimize your Android device and also make it faster by 60%, or so it claims. Basically, the app will also clean up your memory (RAM) and optimize its speed by removing redundant background tasks.
There is also the app lock feature. So, you can also lock important private apps such as Facebook, Instagram, SMS, Settings and so on.
Advanced Task Manager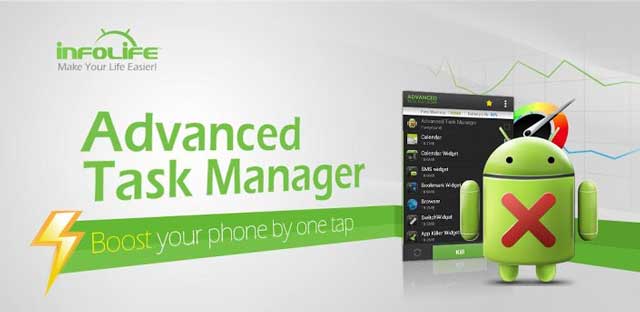 The advanced Task Manager can also list out all the running tasks, and then you can select some to kill them as you deem fit. The app management tool can manage all installed apps. It has the option of killing tasks, freeing memory, speeding up phone and saving battery.  It also automatically kills tasks every time your screen is turned off. In addition, this app has the quick uninstaller and battery manager.
Android Booster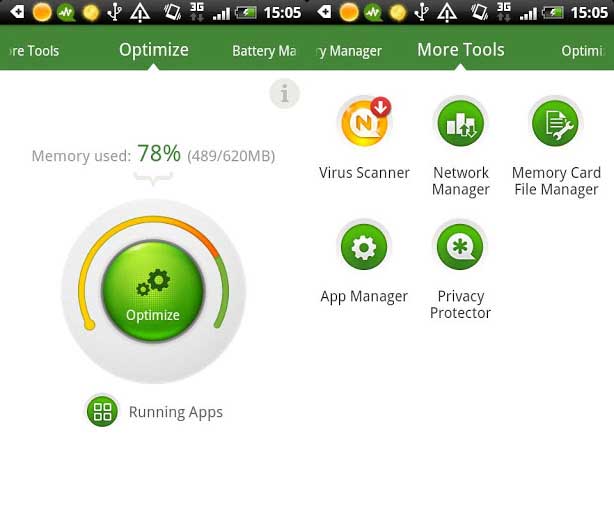 Android Booster is your Android assistant to clean up and maintain your smartphone or tablet. So far,it has been downloaded by more than millions of times, and now it is available for free in Play store.
App cache Cleaner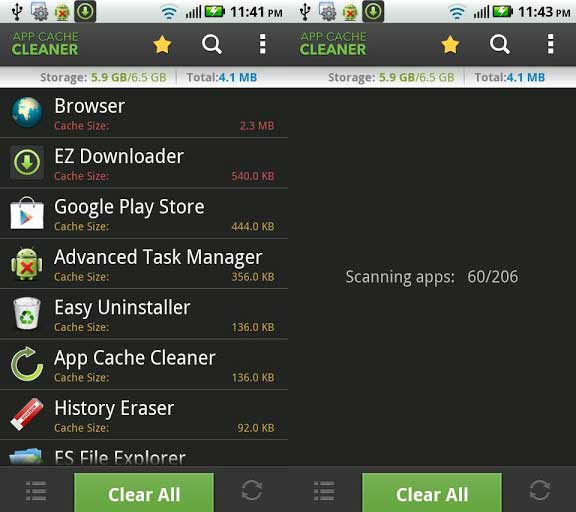 App Cache cleaner is also a handy Android Cleaner tool, and it will clean up all your application cache of all each and every applications. Currently this is one of the best Android Cleaner available in the Google Play Store, use the one tab cleanup feature that clean all cached files for getting more available space.
None of these tools doing it for you? Perhaps it is time to sell your phone on Cashify, and upgrade!