Are you looking for Android smartphones on a budget? Well, there's plenty of options in this range too actually. We continue to see technology become cheaper with each passing month and features such as 13MP rear cameras, Full HD displays, fingerprint sensors have started to make their way in this segment. But out of these which one should you buy? Here is our list of the best smartphones below Rs 10,000 in India.
Redmi Note 4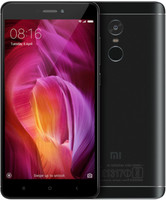 Ask anyone and they will say that the 2GB, 32GB version of the Xiaomi Redmi Note 4 priced at Rs. 9,999 is the best budget smartphone under Rs. 10,000 in India. The phone is a beast in performance, where the Snapdragon 625 performs better than almost all devices around the same price. It also has one of the most reliable battery life that is possible under the sub-10k smartphone category.
Micromax Canvas Infinity
If your forte is not performance but looks, you should definitely get the Canvas Infinity from Micromax. The Indian smartphone maker has managed to offer an LG Q6 like display in a more affordable form factor and also offering great overall performance. In addition, both the front and rear cameras on the device are just the best any phone can have in that category.
Yu Yureka Black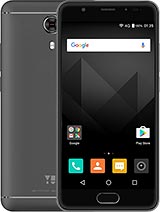 In this budget category segment, the Yu Yureka happens to be another good option as a sub-10K smartphone, offering pretty much the same performance as was on the Xiaomi Redmi 4, but in a newer, more good looking design. The device is on sale in two shades of black and appears to be extremely premium. Also, it features 4GB of RAM and 32GB storage, putting a new benchmark in its price segment.
Lenovo K6 Power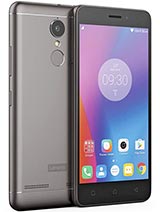 This Lenovo K6 Power is another good option to consider if you are searching for the sub-10 budget. The device is in the K-series from Lenovo and challenges the famed Xiaomi Redmi 3S prime. Matter of fact, the K6 Power is as good a phone as the Redmi 3S prime in terms of performance. It has a price tag of Rs 7,999.
Moto E4 Plus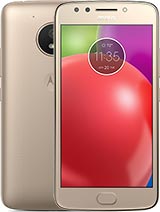 Motorolla's Moto E series pops up when you are considering smartphones under 10000 and the phone worth checking out in that series is the Moto E4 Plus. The phone is aimed squarely at the budget segment wherein it is competing with Xiaomi. The E4 Plus features a large 5000mAh battery and Moto claims it can go for days without charging.
Moto G4 Play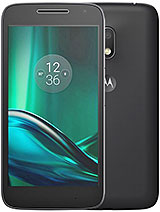 If you are one of those attracted to the stock Android UI on your phone, then Moto G4 Play is your best option to buy on a budget. The phone has a Snapdragon 410 SoC powered device and it may not be as powerful as the Redmi 3S, but it will be definitely worth your money.
Whatever phone you buy, you can make your purchase even cheaper when you sell your current phone on Cashify!