The last day of CES 2019 was one featuring quite an unusual collection of products, but that's par for the course on all CES final days. This time, Samsung showed us its butler robot, along with an air purifier bot that it calls Bot Air. Artificial meat saw some innovations as well – with the Impossible Burger 2.0 being revealed. Details below:
Samsung
Bringing in AI to the 'future of connected living', Samsung revealed Bot Care – an AI powered robot that supposed to… be your butler?
Bot Car can read your vitals, measure your blood pressure, and even monitor sleep cycles. Complementing this butler was the Bot Air – an air purifier on wheels.
Impossible Burger 2.0
The next generation of artificial meat showed up at CES in the form of the Impossible Burger 2.0 – that, while made from plants, is designed to taste and feel like the meat many of us enjoy. The result? Easier on the planet, with minimal compromise on our tastebuds.
"We've done consumer testing where they get a brick of [Impossible Burger] 2.0. They cook it and it's transformational." said David Lipman, Impossible Burger's Chief Science Officer. "'I can do whatever I want. I can make pasta or tacos'. It changes their understanding of what the product is."
Exoskeleton Units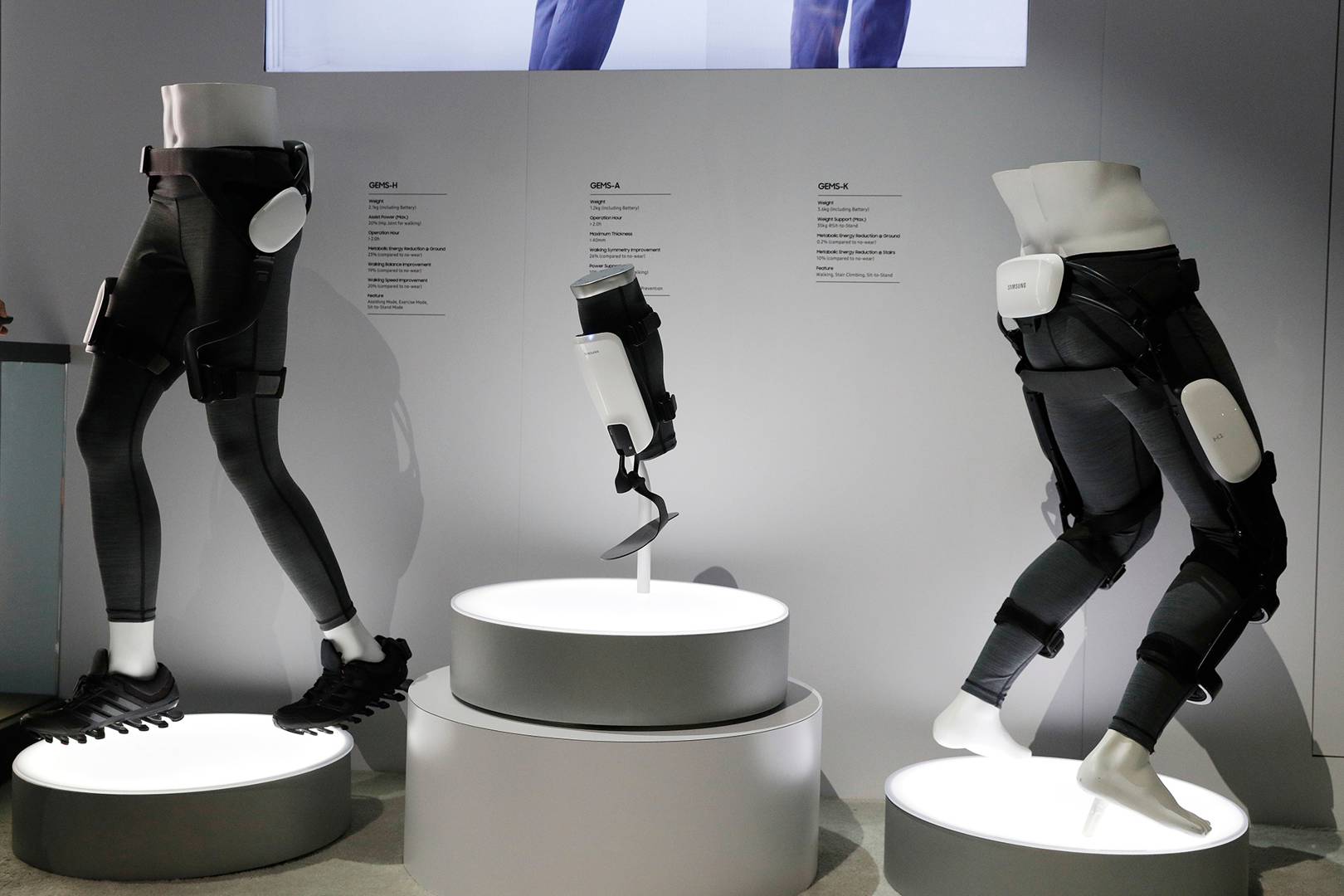 The Gait Enhancing Motivational System (GEMS) refers to a series of wearables designed to assist our body (knees, ankles and hips). The flagship is the GEMS-H – made to to assist in walking, correct postures, and increase our pace by nearly 20 percent according to their claims.
Check out our other coverage from CES 2019 here!