Diwali is of course, a time of celebration in the country and when there are big festivities, then it is time for conducting massive sales.
One of the most popular items purchased at sales is quite likely smartphones. E-commerce giants do not miss out on any opportunity to give great discounts on phones for attracting more customers, who are more than happy to part with their money.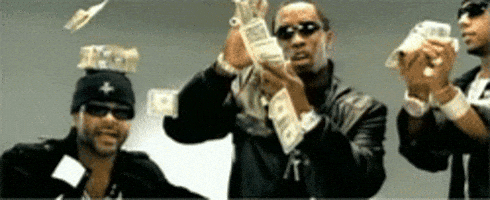 In this situation, anyone with a phone whose screen has gone through a massive wear and tear process might naturally think of buying a new smartphone. Why would you not? After all the enticing ads are quite savvy enough to fool even the smartest of you. It may make sense to just get a new, upgraded device instead of having to go through the hassle of fixing a broken one.
But does it?
Adverts featuring massive discounts on so and so phone, where you see somewhere around the range of 50 percent slash on phone prices are more or less clickbait. Once you click on them you realize that the claims of discounts have a lot of loopholes in them. Some might ask you to be a member of a particular bank or make you register with an EMI option to avail the discount.
More often than not, these discounts are paired with cash back options on major e-wallet operators which make your return money tied up with them. Or many times, the massive discounts are shown to be there after having your older phone exchange. Sometimes only a specific exchange option will make you eligible for the discount.
Is any of this really necessary to get a new device? Isn't the only reason you are buying a new phone is that your screen is broken? We get it. It's depressing to live with a broken phone, and you'd understandably want a fix asap.
But it's Diwali, and wouldn't it be more suitable for you to spend your money on your loved ones rather than buying a phone you probably don't need, that has been listed at a higher price and then given a massive conditional discount bringing the price down only slightly to its original price?
A broken screen is easily fixable, and Cashify's service ScreenPro is the solution for your problem.
ScreenPro's repair process is the most reasonably priced, and simply designed. It offers you the best possible price quote for the screen repair complete with genuine parts and ScreenPro technician coming to your address to complete the repair. Since we use only genuine parts for our services, we offer a 6-month guarantee and a week-long money back option as well, so you have a complete peace of mind.
Here's how you can get started:
Visit the ScreenPro page.
Next, select your city > pick the brand > pick the phone > pick the colour of your device.
Hit Go, enter your mobile number and the ScreenPro OTP that you will then receive.
Hit Submit, and you'll be given the price estimate for your device's screen repair.
Select your preferred appointment time and date, enter your address, and hit Continue.
Review the details of your appointment and finally, confirm your screen replacement.
Now, wait for the expert technician to arrive. Fixing a broken screen was never this easy.
ScreenPro will also treat you to a full Rs 500 off on your repair with the coupon code SP500. For any questions or queries, visit the ScreenPro website or call us at 995-3353-995. ScreenPro supports all major smartphone brands as well – such as Apple, Xiaomi, OnePlus, and more.