December is not going to be extremely hot for smartphone launches since it is the turn of the year. Most of the major device announcements have already occurred during the festive season during October and November. Even so, we do have a few exciting launches that are coming your way.
Asus ZenFone Max Pro M2
Asus, which shook up the budget smartphone market with the ZenFone Max Pro M1 this year, is soon to announce a successor to its phone in the coming days or weeks. The phone is tipped to come with a new Snapdragon 660 chipset although that is not confirmed as of now. The phone's signature 5,000 mAh battery is said to still be in place while perhaps a notched display is in the offering on this phone. No idea on the pricing but as per 91mobiles the phone should be priced starting at Rs 17,990
Nokia 7.1 Plus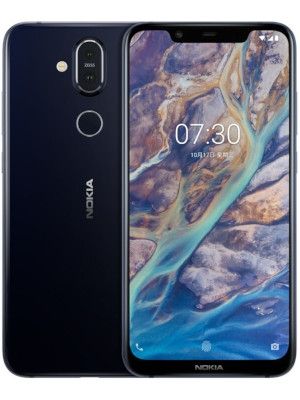 After the relatively high success that Nokia got with the Nokia 7 Plus smartphone, it seemed only right to launch the Nokia 7.1 Plus. In China and other European markets, the phone has already been announced as the Nokia X7. It will come with the all-new Snapdragon 710 chipset which is said to give flagship grade performance to the device. We are also expecting the same Android One features to be retained in the phone. Also, this would be the first mid-range Nokia smartphone to come with a notch. Now not much is known in the way of pricing but 91mobiles has guessed the price to be somewhere around Rs 18,100.
Honor Magic 2
Honor's flagship smartphone is the Honor Magic 2 at the moment and it actually comes with a slider implementation to hide the front-facing cameras. In the slider, Honor has included three front-facing cameras along with three rear cameras which put the total amount of cameras at six. It will also ship with the Kirin 980 chipset which is the fastest Android chipset currently. It also has the biggest screen-to-body ratio on a smartphone currently. At 91mobiles has estimated the price of the device in India to be around Rs 40,290.
Xiaomi Mi 8 Youth
Although nothing has been confirmed so far, rumours are floating around that the Mi 8 Youth, which was announced about two months back in China could be making its way to the Indian markets. The phone will be powered by the MediaTek P60 chipset and could come in multiple variants in the country. If it does come to India it will be competing for against its own Redmi brand as predictions for the price are around Rs 12,999.
Which one of these is on your wish list? Remember to head over to the Cashify website and sell your used smartphone before you upgrade!