The Nokia 6.1 Plus and the Poco F1 from Xiaomi are both absolutely in-demand phones these days. One offers a very stylish design and a great camera to go with it. The other delivers superlative performance for the inexpensive price it is being sold at. You can guess which phone is which by reading the following faceoff between the two smartphones.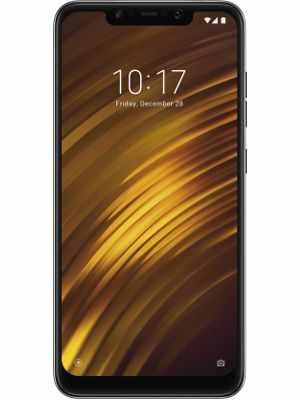 Design
The Nokia 6.1 Plus has the build quality of premium smartphone, and that is what Nokia is charging its money for. The Poco F1 by comparison, looks quite bland and cheap. The only version to look even halfway as decent as the Nokia 6.1 Plus is the Kevlar edition F1, which comes in for Rs 29,999. The glass back on the Nokia 6.1 Plus gives it a smooth look and also makes it great to hold. The polycarbonate frame and plastic build of the Poco F1 looks a bit cheap. The Nokia 6.1 Plus wins here.
Performance
The Nokia 6.1 Plus packs in a Snapdragon 636 SoC, which is quite good in its price point. However, if you can shell out Rs 5,000 more then you get your hands on the faster, latest flagship SoC for Android out there, which is the Snapdragon 845 chipset on the Poco F1. In terms of sheer performance, no phone comes even close to the Poco F1 in the mid-range, or even the budget flagship segment. Here the Nokia 6.1 Plus has no chance of winning as even the RAM and storage configurations are low as compared to the Poco F1. Quite clearly, the Poco F1 has to win here.
Camera
In the camera segment, one can say that there is still some kind of competition. The Poco F1 does not have a bad camera, but Xiaomi has decided to invest heavily in the camera section of Rs 20,000 phone running on the Snapdragon 845 SoC. The Nokia, on the other hand, happens to have Carl Zeiss optics on it which makes for very clear and good photos. In any lighting condition, the Nokia 6.1 Plus churns out very good photos. The Poco F1 is not far behind, but clearly here the Nokia and its superior lens has an advantage over the traditional Sony sensors on the Poco.
Conclusion
The verdict here is quite clear. If you want to have the best camera and looks on a smartphone then you buy the Nokia 6.1 Plus. However, if you are into performance related tasks such as playing games and such, you don't have to look further than the Poco F1. The Poco F1, however, is sold only in flash sales so you'll need to keep an eye out for it.
If you're looking to upgrade, remember to sell your used smartphone on Cashify to make it an easier switch! Cashify is the exclusive exchange partner for Nokia's Buyback program.