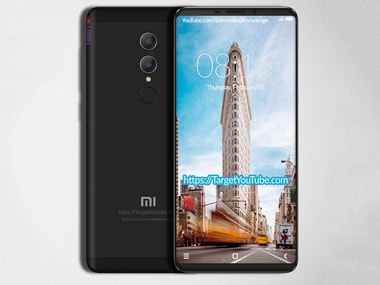 Xiaomi has always been at the helm of delivering the best hardware at perhaps the lowest prices in the market. In the budget segment, many do not look at smartphones beyond the Redmi Note 4. As a matter of fact, the Note 4 has been one of the highest selling smartphones in the country. Even in the premium segment, Xiaomi has been pretty dominant with the Mi Mix 2 and Mi 7.
So it comes as no surprise that Xiaomi has quickly launched the successor to its highly successful smartphone. Priced at just Rs 13,999 – Xiaomi launched the smartphone in India first rather than its home market of China. The reason is quite simple – Redmi Note 4 outsold Chinese sales by nearly 3 times in India.
Budget Range
Likeits previous version, the phone is priced below the 15K range, but packs in a lot of features. For starters, we can see that the phone has an 18:9 display. The Pro version of the device is also expected to receive a  face unlock feature in an update by March – something that is missing in the normal device priced at Rs 9,999. The size of the screen is 5.99 inch.
Design & Hardware
Here is where the normal and Pro versions differ. For the Pro version – on the back, we can also see a change with the newly developed dual-camera system, instead of the single camera system that was seen in the last model. The phone has a telephoto and wide-angle setup as seen in many phones now. It is quite clear the phone has aped the iPhone X design language by putting the dual-camera in a vertical setup instead of horizontal.
In terms of hardware, Xiaomi has introduced the Qualcomm Snapdragon 636 SoC inside the phone. This new chipset is custom made by Xiaomi and that would make the phone the first to have such a feature. While the normal version has about 4GB of RAM, the pro packs in 6 GB. The internal storage of the phone will is between 32 GB to 64 GB.
With Xaiomi doling out so many premium segment features at a such a reasonable price tag, there's not much doubt that it'll be outselling the Redmi Note 4 with the Note 5. You can purchase the device directly from Xiaomi's website. Before you do that however, remember to sell your current device on Cashify to make it an even better deal!