Aircharge happens to be the largest provider of wireless provider of wireless solutions in the world and this year at CES it had a lot of important stuff to show. Let's look at a quick roundup of all the fascinating tech coming from Aircharge this time.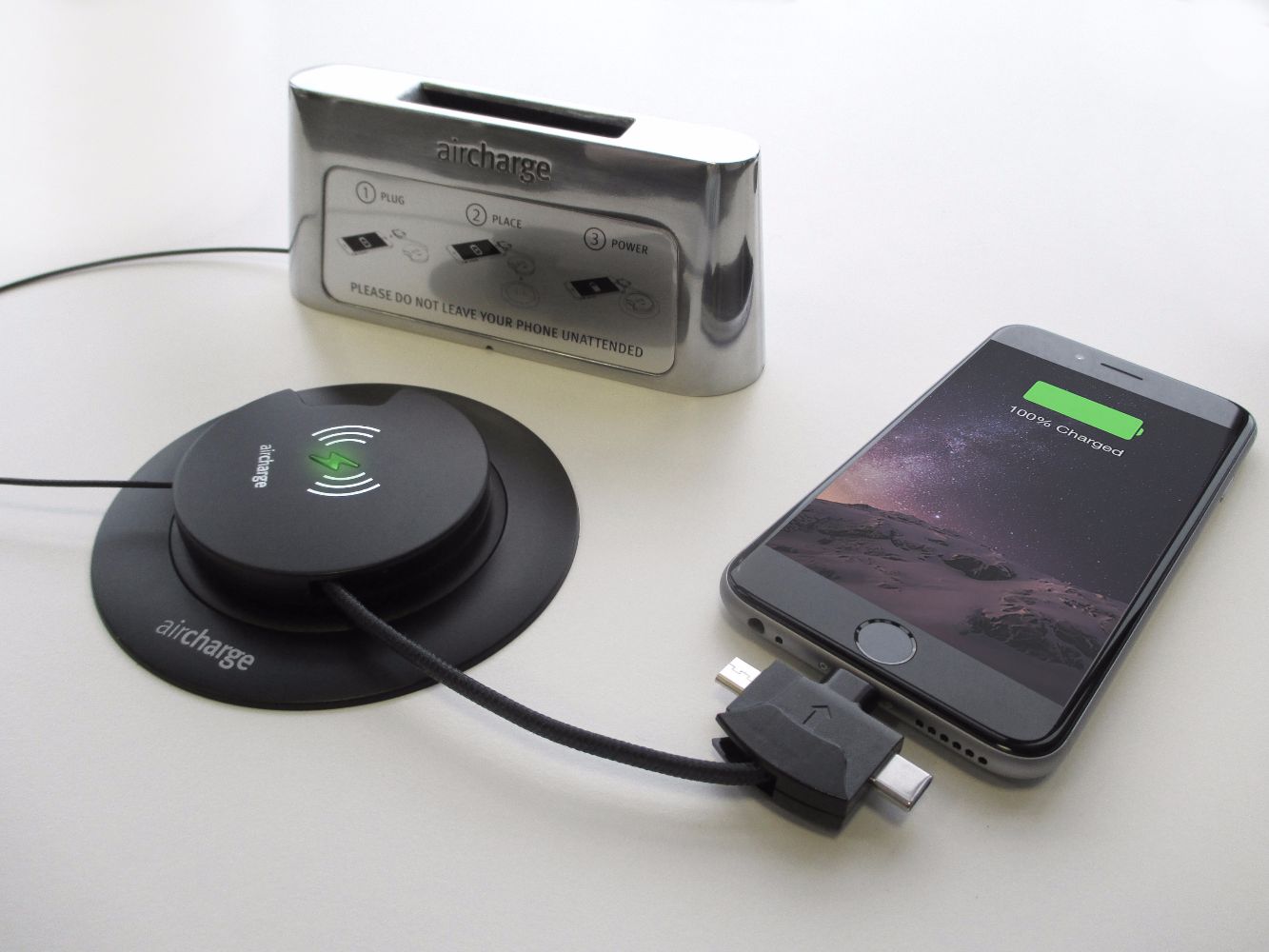 First up was its new range of Qi-certified wireless charging products such as the new Executive Wireless chargers, Fast Wireless charger and a new wireless charging adapter for the DualShock 4.0 controller in the PS4.
Aircharge has said that all the products follow the strictest wireless Qi charging guidelines. Fast 10W chargers are being given a 5 mm protective plastic cases to prevent any kind of overheating. Additional safety precautions included in the above-mentioned products include overheating, over-voltage and foreign object safeguards.
The Fast Wireless charger is the cheapest amongst the lot and supports up to 10 W fast charging and is compatible with all the devices that are Qi certified. An upgraded version of this is the Fast Dual Wireless charger which has 20 W fast charging and enables you to charge two devices at the same time. The charger can also be paired with the Aircharge Keyring Adaptor to power up any other non-Qi device which has integrated Micro-USB and MFi Lightning connectors.
The Fast Executive Wireless charger is a premium charger that has been crafted using a mix of Gorilla Glass and leather exteriors, along with an aluminium frame. The charging speed remains at 10 W and again all Qi compatible devices can be charged using this.
The PS4 DualShock 4.0 adapter gives you the ability to wirelessly charge your PS4 controller. Just attach the adapter to the USB 2.0 port on your device and then you can place the controller on any Qi compatible wireless charger, removing the need of cables completely. With a weight of only 19 grams, the adapter is light and you should not feel while gaming.
Aircharge provides access to over 5,000 public venues which are present in over 55 countries globally. The app from Aircharge works as the point of contact in all these locations to give fast wireless charging to users on the go. The app is available both on iOS and Android and gives redeem offers and discounts with partnered brands which include the likes of Vapiano, Virgin, Delta, Novotel, Premier Inn, Ibis, Hyatt, Vodafone and more.
Aircharge will also be unveiling new Qi Wireless charging products to deliver faster wireless charging to devices.