Our grandparents lived a sustainable life, long before sustainability was even a concept!
Let's mindfully bring a few sustainable choices back to our current lifestyle, starting with technology!
Building a world where tech doesn't need to cost the pocket or the planet.
To change the lifecycle of every gadget
By redefining what we choose to do with it
BUY. REPAIR. SELL. REFURBISH. REUSE. REPEAT.
Adding "right way" to business for the planet and the people who live on it.
To fulfill your everyday tech needs and dreams... sustainably, affordably and easily!
Somebody's waste is someone else's resource
Making every tech dream count!
Be a part of Solution not Pollution
When you reuse just one phone:
You save
909 liters of water

& save people from staying thirsty for 100 years
You save
258 kg of raw material

from landing in landfill
You save
80 kg of CO2 emissions
OUR HISTORY
We have grown from a team of 3 to an organization of 2000, but our vision remains the same -
ROBUST SUSTAINABILITY
2022
Raised $90 million in its Series E funding from NewQuest Capital Partners and Prosus.
2022
In March, Cashify inaugurated its 100th offline store.
2021
Raised Series D funding of $15 million led by New York-based Olympus Capital Asia's clean energy and sustainability arm, Asia Environmental Partners.
2020
Launched Donate for Education campaign. As schools shifted online, with this drive, Cashify donated free refurbished mobile phones to support children attend online classes.
2019
Launched first brick and mortar store in Faridabad.
2018
Raised a funding of $12 million, led by Chinese private equity firm CDH Investments and Morningside Venture, along with strategic investor AiHuiShou.
2017
Received its Series A funding led by Shunwei Capital and existing investors Bessemer Venture Partners and Blume Ventures.
2016
Raised funding from Bessemer Venture Partners and Blume Ventures.
2013
Became the official buyback partner for various original equipment manufacturers, including Apple, Amazon, eBay, Samsung, OnePlus, and more.
2013
ReGlobe is transformed into Cashify and is launched as a platform where people can calculate the worth of their gadget and sell it.
2009
Founded ReGlobe, a consultancy firm providing solutions for disposing of goods past their expiry date. Worked with Nokia, IRCTC & more.
OUR PEOPLE
We're in the business of efficiency and collaboration.
Get to know the founders and team leaders making it all happen.
Mandeep Manocha
Co-Founder, CEO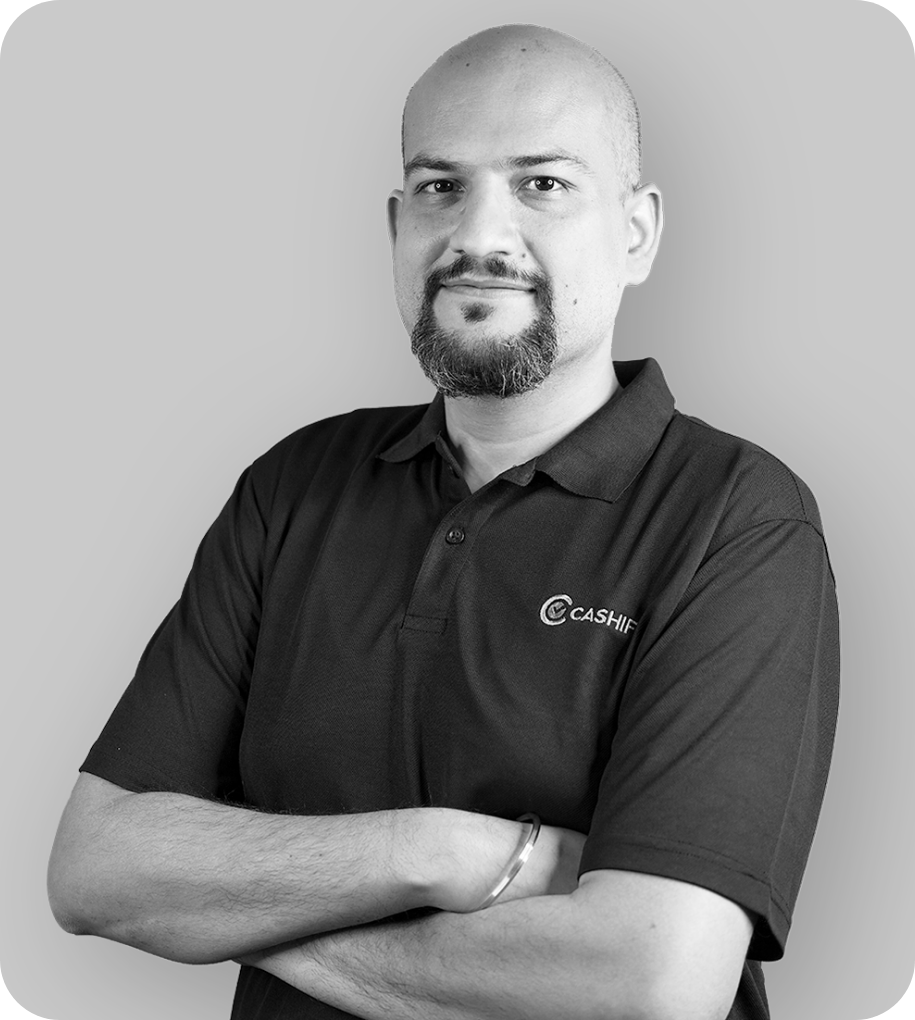 Nakul Kumar
Co-Founder, Chief Marketing Office
Siddhant Dhingra
Co-Founder, Chief Business Officer, Global Markets
REFURBISH. RENEW. RECYCLE. REFURBISH. RENEW. RECYCLE. REFURBISH. RENEW. RECYCLE. REFURBISH.
JOIN THE CIRCLE. JOIN THE CIRCLE. JOIN THE CIRCLE. JOIN THE CIRCLE. JOIN THE CIRCLE. JOIN THE CIRCLE.